Hotel Nantipa is committed to preserving the natural Costa Rican environment and supporting the surrounding community. The hotel is designed with reclaimed wood, locally-crafted furniture, a state-of -the-art waste-water treatment plant, energy sensors, and solar water heaters. Only six trees were cut to build the hotel and more were planted to compensate for the loss. The central idea of conservation is carried over into Nantipa's Beachfront Villas, the newest additions to the property. The Villas' biophilic design incorporates natural elements into the three-bedroom tranquil sanctuaries and continues Nantipa's dedication to offering a superior Pura Vida experience.
Guests can sip tropical cocktails and relax beachside during the sunset, knowing that their experience sustains local economies and conserves resources. At the beachfront restaurant, Manzú, seafood is purchased from local fishermen, bread is made by a local baker, and a significant portion of the produce is local to the Nicoya Peninsula region. In addition, guests can participate in the hotel's sustainability initiatives like Pack for a Purpose and a 10-minute beach clean-ups.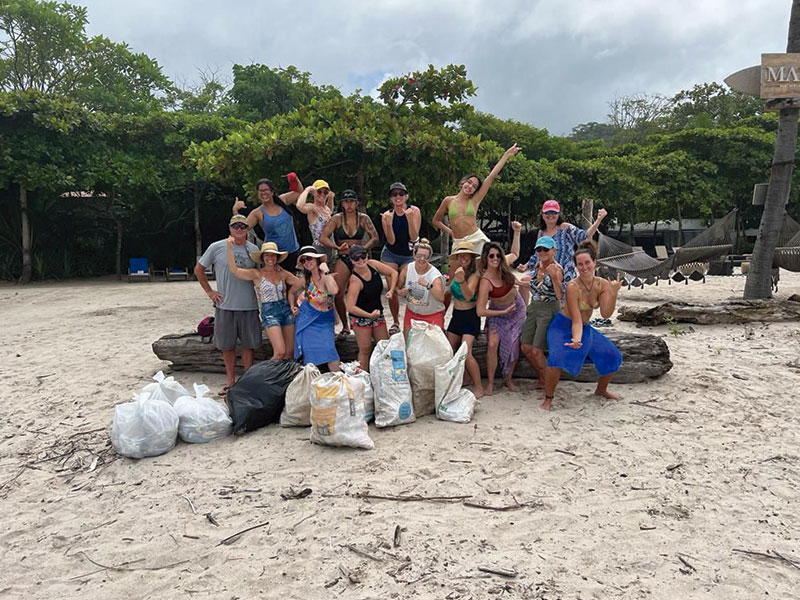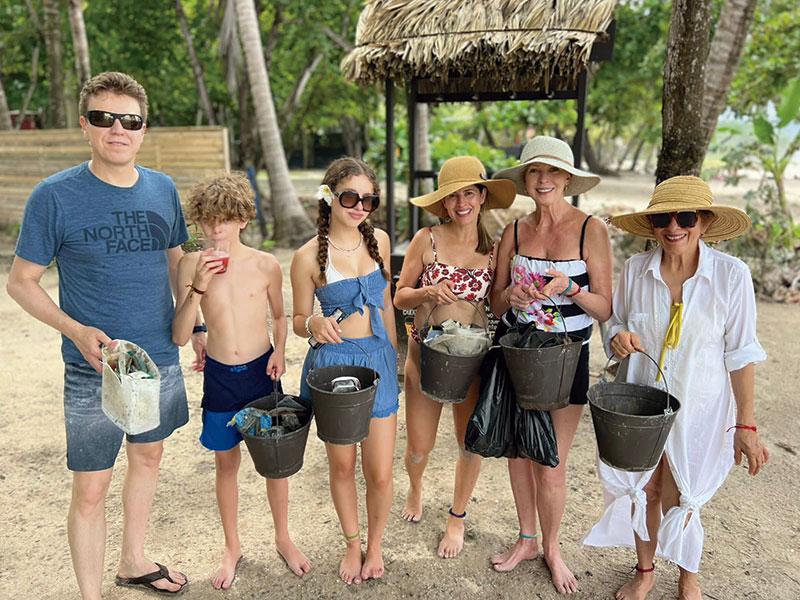 Hiring local residents and sourcing regional ingredients is a priority. Every member of the team is a Sustainability Champion – it is the foundation of the core values and standard operating procedures. By having the team fully committed to sustainability efforts within the daily operations, it has become ingrained in every element of the hotel.
Nantipa has an Ocean Friendly Business certificate, which provides a framework to reduce ocean pollution by mapping their impact, defining solutions, making an active change, and communicating their message. Nantipa is also one of the founding members of the local Chamber of Tourism, Catuza, whose mission is to lead the Sustainable Development and tourism promotion of the southern Nicoya Peninsula (and the Blue Zone).
As one of the pioneering 26 founding hotels within the SLH Considerate Collection, Harry Hartman, Nantipa Owner and General Manager commented, "We are delighted to be included in this prestigious group and will work hard to continue to provide the very best experiences for our guests while protecting the environment, community, and culture of the region. Sustainability is built into the very core of our visitor experience; we are determined to make a positive impact on the environment and local communities."
Nantipa has submitted its application and documentation to be certified under the Costa Rican Board of Tourism (ICT) with the Certificate of Sustainable Tourism. News on the result is expected by first quarter 2023.