Nestled in the breathtaking beauty of Santa Teresa, Costa Rica, Nantipa – A Tico Beach Experience has recently unveiled its latest addition, the Rainforest Yoga Shala. With this new facility, Nantipa aims to provide an enhanced yoga experience to both its guests and the local community. The Rainforest Yoga Shala offers a spacious and tranquil environment, constructed using upcycled materials, where individuals can immerse themselves in rejuvenating yoga classes, meditation sessions, and even host intimate gatherings. Let us delve deeper into the exquisite offerings of this newly built sanctuary for wellness.
A Serene Sanctuary for Yoga and Meditation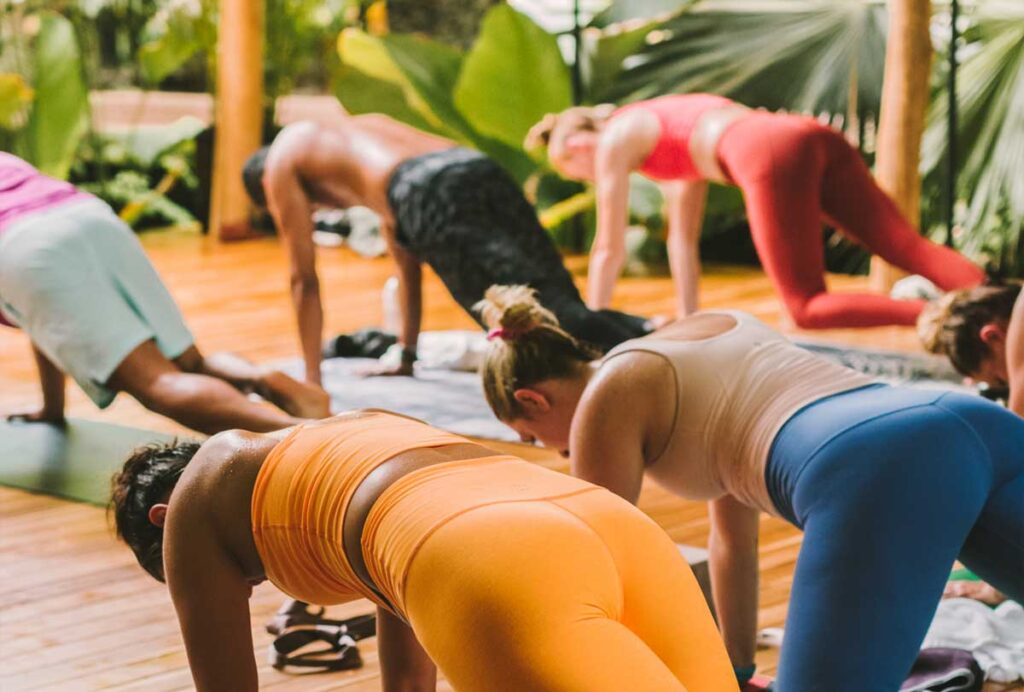 Step into the Rainforest Yoga Shala at Nantipa Hotel, and you will find yourself in a sanctuary of peace and serenity, seamlessly connected to the lush greenery of the surrounding rainforest. This haven not only provides a serene ambiance but also offers a diverse range of guided classes hosted by our certified yoga instructors. Whether you are a seasoned yogi or a beginner, you can explore different styles of yoga, meditation, and even high-intensity interval training (HIIT) classes. Immerse yourself in the gentle symphony of the forest and Pacific Ocean waves as you find tranquility, enhance your well-being, and delve deeper into your yoga and meditation practice.
With the establishment of the Rainforest Yoga Shala, Nantipa Hotel has solidified its position as a premier destination for those seeking inner harmony, wellness, and personal transformation. This serene sanctuary serves as a gateway to rejuvenation, allowing you to connect with your mind, body, and spirit in a profound way. Whether you join a guided class or opt for a private session, the Rainforest Yoga Shala at Nantipa Hotel invites you to embark on a transformative journey towards inner balance and overall well-being. Experience the fusion of nature's embrace and the transformative power of yoga in this enchanting setting.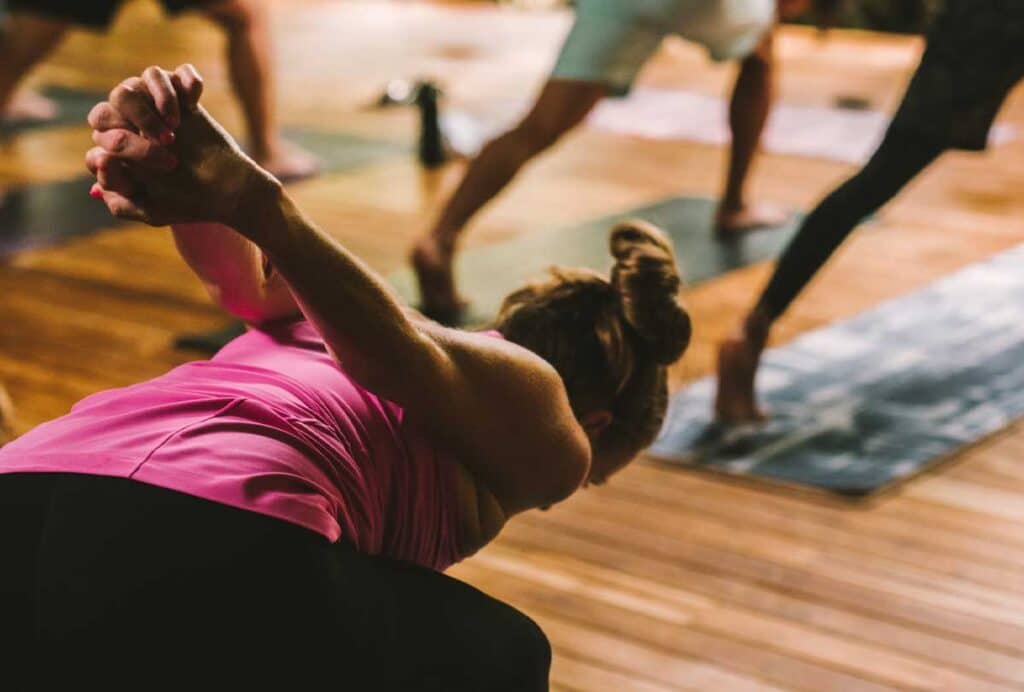 Constructed with Sustainability in Mind
Nantipa Hotel takes pride in its commitment to environmental consciousness. The Rainforest Yoga Shala is a shining example of this dedication, as it is constructed entirely from upcycled materials. By repurposing and reimagining these materials, the yoga shala embodies the hotel's sustainable ethos and responsible practices. Every aspect of the space has been thoughtfully designed to minimize ecological impact while providing a comfortable and inviting atmosphere for guests.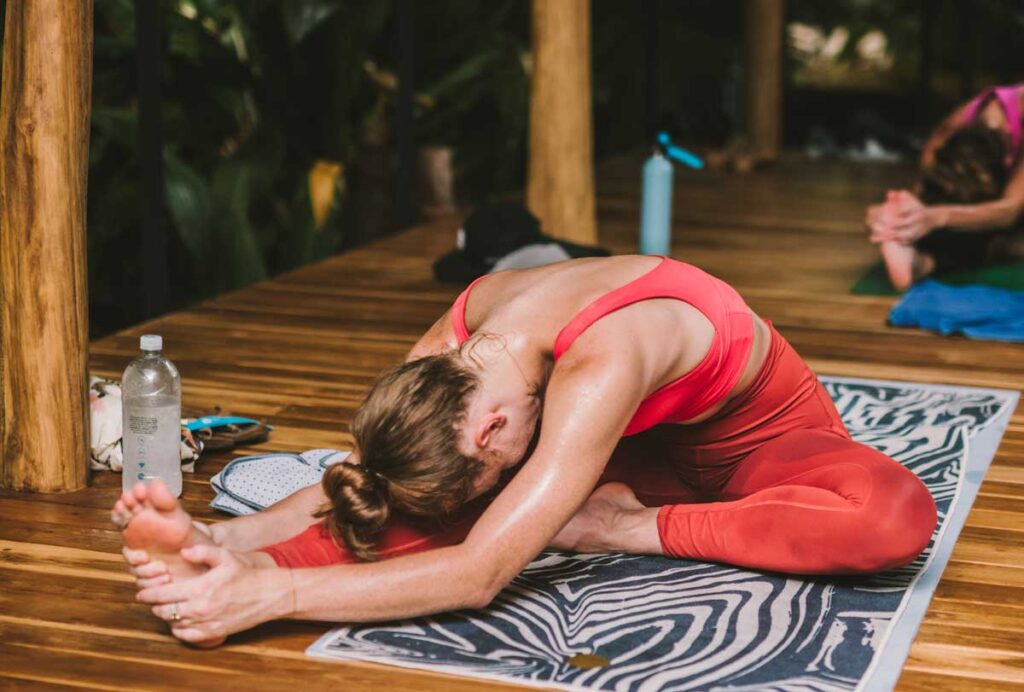 Plan Unforgettable Events and Retreats in Nature's Embrace
The Rainforest Yoga Shala at Nantipa Hotel goes beyond offering individual yoga classes and meditation sessions. It also serves as a captivating venue for hosting private events and retreats amidst the stunning natural backdrop. Wellness facilitators and retreat organizers can inquire to rent the space and hotel accommodations, creating transformative experiences for their participants. Whether you are planning an intimate gathering, a dreamy wedding ceremony, or a meaningful family festivity, Nantipa provides a truly unique setting. The peaceful ambience and picturesque surroundings create an unforgettable atmosphere for celebrations and connections that will be cherished for a lifetime.
Experience the serenity and wellness of Nantipa's Rainforest Yoga Shala, a haven nestled in the heart of Santa Teresa, Costa Rica. Immerse yourself in the natural beauty of the rainforest and discover the profound benefits of yoga and meditation in this thoughtfully constructed space. Whether you join a class, book a private event, or embark on a wellness retreat, Nantipa Hotel invites you to embrace the tranquility and embark on a transformative journey towards holistic well-being.
Start planning your retreat or event by contacting our reservations department at reservations@nantipa.com or call Tollfree: +1-855-626-8472. For more information on our yoga sessions, please contact Camila at concierge@nantipa.com.